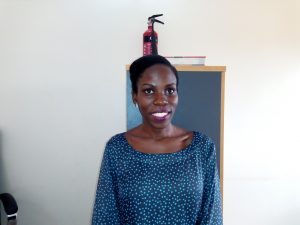 Alice is an epidemiologist who has conducted several research projects within the health and education sectors in Uganda. She is an expert in designing, implementing and evaluating research studies/ projects. She recently completed a Master of Science in Clinical Epidemiology and Biostatistics from Makerere University, Kampala, Uganda, and holds a Bachelor of Community Health from Uganda Christian University (UCU), Mukono.  Her master's research and thesis focused on Knowledge on HIV and its association with sexual behavior among adolescents living in Kampala, Uganda.
As a research scientist, Alice has worked across various social and cultural settings, working with entities such as the Pincer Training and Research Institute (PTRI), the Pincer Group International Limited (TPGIL), Makerere University School of Public Health and African Prisons Project (APP). She is passionate about leadership and aspires to help young researchers work with integrity and reach their full potential.
While working with PTRI, Alice offered support as a Research Assistant to an educational research project with the National Foundation for Educational Research (NFER). Under TPGIL, she is currently coordinating the evaluation of an Accelerated Learning Project called Speed School with Geneva Global which seeks to assess the effectiveness of the intervention in addressing the challenge of school drop outs in Northern Uganda.