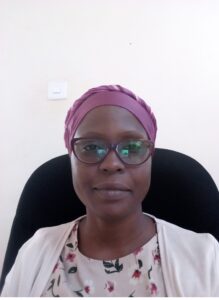 Angela is a lawyer and administrator with experience in legal advisory, drafting, legislative drafting, legal aid, administration and research. Her key interest areas are the law and policy. Angela has worked with Watoto Child Care Ministries, Doctoral Network Uganda, and interned/ volunteered at various legal establishments that include the High Court of Uganda, the Uganda Law Society, M.B Gimara Advocates & Legal Consultants, and Rwanda Law Reform Commission (RLRC). She is currently working with the Pincer Group International Limited (TPGIL) and its subsidiaries. Angela has a Bachelor of Laws degree from Makerere University, Kampala, Uganda, and a Post graduate Diploma in Legal Practice from the Institute of Legal Practice and Development (ILPD), Nyanza, Rwanda.

Angela has been involved in corporate transactional work which involves aspects in land, company, and labour law. She has prepared policy drafts on human rights and rule of law, offered legal advisory and research while at the Uganda Law Society. Her experience at the Uganda Law Society shaped her journey on policy which was nurtured by her work with the Doctoral Network Uganda where she ensured that researchers work together to publish their research and use this research to influence policy. This involved coordination of workshops, writings, planning, and networking among other things. She has also engaged in legal advisory, research and legislative drafting. While at Watoto Child Care Ministries, she was involved in matters of child welfare, attending to the emotional, physical and social welfare needs of the children through financial management and staff supervision among other things. She worked with health and social workers to ensure children's health, protection and safety were some of the other roles she held.

Angela is currently engaged in coordination of the training programs for PTRI in which cutting edge creative and innovative information and skills are imparted on participants. She is also involved in the day to day running of the activities of TPGIL to which she also offers legal advice and a research hand.